About ColorByFeliks M1 Blending Brushes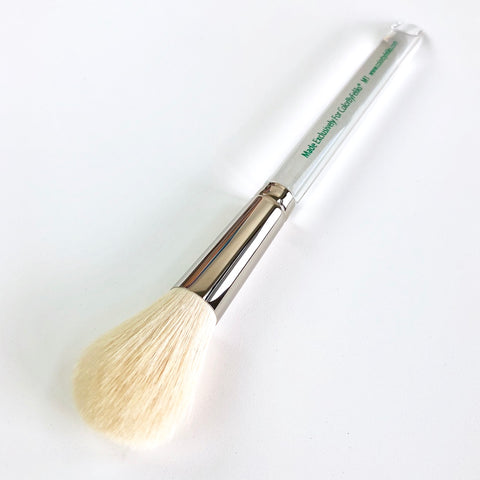 BACK IN STOCK 💥
⭐ Receive a FREE blending mini course and ebook on blending and taking care of your brushes! (Will be sent to your email after purchase)

⭐ Get buttery blends with acrylics

⭐ Create beautiful paintings using acrylic paints

⭐ Make working with acrylics easy

⭐ Say GOODBYE to sticky mediums and retarders
⭐ Congratulations you have found the Original Feliks K designed and tested M1 Blending Brush as seen on Facebook, YouTube and Instagram. 
ColorByFeliks Blending Brushes NOW Available in 3 variants:
-M1 Blending Brush: great for big paintings and large coverage for blending backgrounds. 
ALSO AVAILABLE!

-M2 Blending Brush: medium blending brush, works great on smaller paintings or subjects such as clouds and fog

-M3 Blending Brush: works best for small areas of blending where the bigger brushes can't reach
• Brush will last through several years of frequent use when cared for properly.
• Hand-made with soft goat hairs (cruelty-free, no animals are harmed in the process)
Care instructions: After each use, wash with soap and luke-warm water. Avoid allowing brush to sit with dried paint.   
**Please Note: it is normal for some shedding to occur on the first few uses, once the brush has been broken in it will get fluffier and minimal shedding will occur
Customers who bought this item also bought:
Handmade Brush Soaps          Fine Artist's Acrylic Paints 

Additional Import fees/other Custom fees may apply and vary depending on which country you are from
My art has had an amazing transformation thanks to feliks
These brushes were a gift from my sister in law..These brushes are an absolute game changer. They do the blending for you practically. I've never used better brushes 💙💙 thank you feliks and co.
Thank you Blu! Your feedback means a lot to us and so glad to hear you are loving your brushes :)
-Feliks
M1 Blending Brushes
These brushes are awesome !!!
They make blending so easy and soft looking.
It's like to colors just melt into each other.
I definitely recommend these brushes !!!!
Blending brushes
I really like the blending brushes but you make it look a lot easier than it is, lol. Still working on getting the hang of it.
Practice, practice, practice......
Very nice brushes
I have been looking for some good blending brushes and these fit the bill. I am happy with them. They are nice brushes.